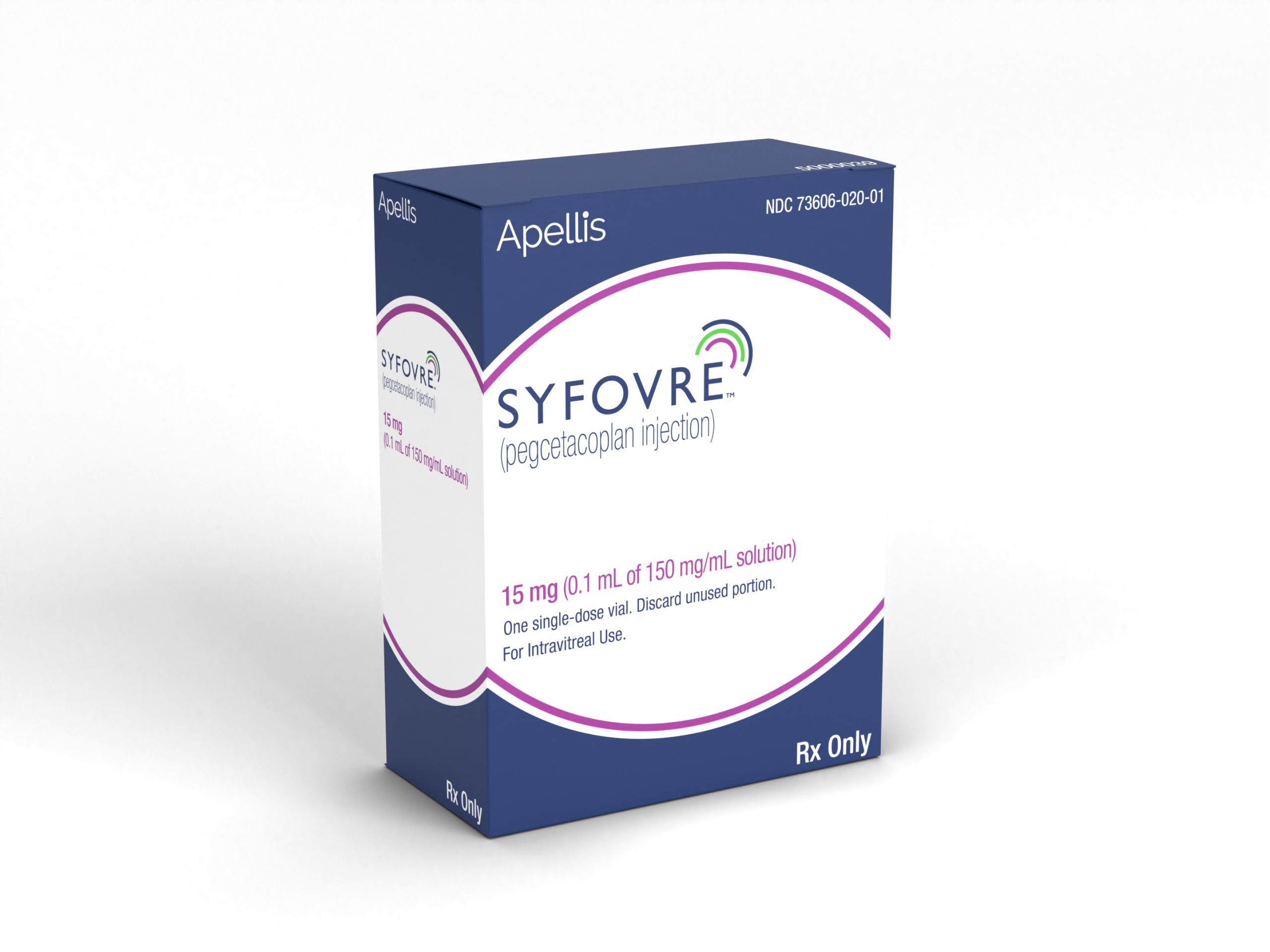 First treatment for Geographic Atrophy (GA) approved by FDA
AMD
News
Other pathologies
Research and clinical trials
On February 17, the FDA approved SYFOVRE™ (pegcetacoplan, Apellis Pharmaceuticals) for the treatment of geographic atrophy (GA) secondary to AMD. The approval followed the positive results of phase III clinical trials OAKS and DERBY at 24 months. SYFOVRE™, the first and only drug available for the treatment of this debilitating disease, is approved for GA with or without subfoveal involvement and provides dosing flexibility with dosing regimens of every 25 to 60 days.
"The approval of SYFOVRE is the most important event in retinal ophthalmology in more than a decade," Eleonora Lad, MD, PhD, lead investigator for the OAKS study and associate professor at Duke University Medical Center, said in a press release. "Until now, there have been no approved therapies to offer people living with GA as their vision relentlessly declined. With SYFOVRE, we finally have a safe and effective GA treatment for this devastating disease, with increasing effects over time."
The safety profile of SYFOVRE was demonstrated after about 12,000 injections. The most common reported adverse events (≥ 5%) were ocular discomfort, vitreous floaters, conjunctival hemorrhage, and conversion to neovascular AMD, which occurred in 12% of the eyes when administered monthly and 7% when administered every other month, versus 3% in the control group. Close monitoring for signs of neovascular AMD was recommended.
"Today marks an extraordinary milestone for patients, the retina community, and Apellis. With its increasing effects over time and flexible dosing, we believe that SYFOVRE will make a meaningful difference in the lives of people with GA," Cedric Francois, MD, PhD, co-founder, and CEO of Apellis, said in the press release. "GA is a complex disease that the field has spent decades trying to address, so we are humbled and proud to bring forward the first-ever treatment. Thank you to all who helped make this moment a reality."
A marketing authorization application for SYFOVRE is under review by the European Medicines Agency with a decision expected in early 2024.
Source: https://investors.apellis.com/news-releases/news-release-details/fda-approves-syfovretm-pegcetacoplan-injection-first-and-only