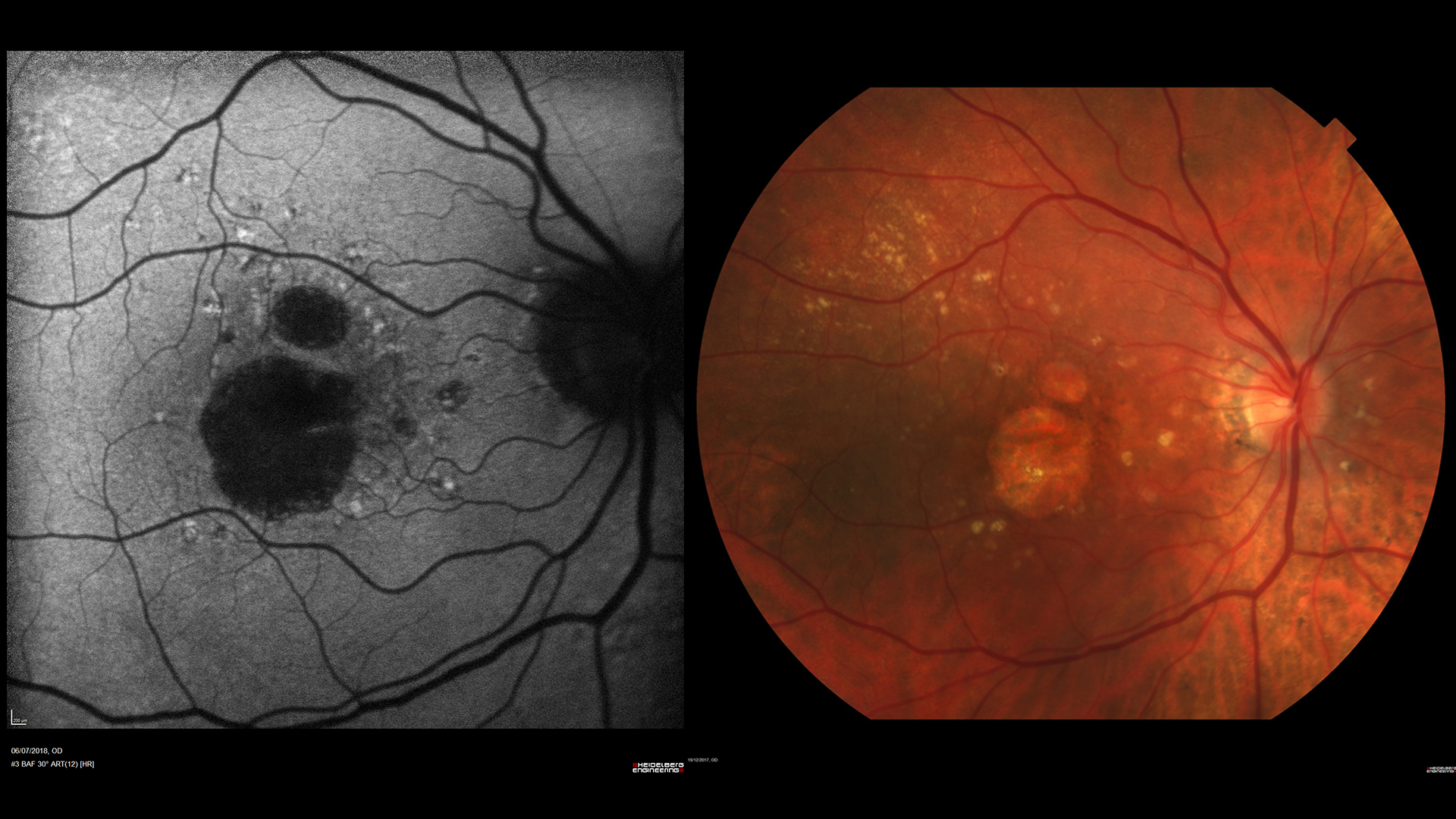 Ethnographic study investigates the impact of geographic atrophy on patients' life
AMD
Articles
Research and clinical trials
In geographic atrophy (GA), the atrophic process typically spares the fovea until the late stages of the disease. Patients might therefore maintain a good central vision for a relatively long time and when examined, may exhibit a good best-corrected visual acuity (BCVA). They know well, however, how much these apparently good results can be misleading and do not reflect their real-life visual experience.
Based on the consideration that "the specific impact of GA in daily life from a patient's perspective is not well known," a group of researchers conducted an ethnographic study – in fact the first of this kind on GA – to find out more on how the disease affects the daily activities, emotional balance, motility, finances and social life of patients.
The study, recently published in Ophthalmology and Therapy (https://doi.org/10.1007/s40123-019-0160-3), was conducted on 16 patients in the United States, Germany and the United Kingdom. All of them had bilateral GA secondary to AMD, and were divided in two groups, with BCVA above or below 20/100 in the better eye.
Observation and semi-structured face-to-face interviews were conducted at the patient's home by experienced ethnographers, who spent about 6 hours with each subject. At the end, participants were asked to fill in the 25-Item National Eye Institute Visual Function Questionnaire (NEI VFQ-25). The result, was a detailed picture of how GA impacts on the patient's quality of life, from both a practical and emotional standpoint.
The burden of disease
The most frequently reported difficulties with daily activities were related to reading (n = 16; 100%), driving (n = 12; 75%) and watching movies, TV or theater (n = 11; 68.8%). About 60% of the patients reported loss of independence, difficulty in face recognition and in performing household activities such as cooking and various chores.
Fear and frustration were the most commonly reported emotions, related to the progressive worsening of vision and to the difficulties in performing simple tasks.
The cost of visual aids, supplements, insurance and visits to the doctor was perceived as a significant financial burden by more than half of the patients.
Half of the patients also complained of having difficulties with, or having to give up entirely, some of their favorite hobbies and leisure activities, both indoor and outdoor. The most frequently reported physical limitations were related to eyestrain and tiredness, and to having problems with walking without tripping, falling or bumping into things.
Interestingly, subgroup analysis based on BCVA showed no significant difference between patients with BCVA of 20/100 or better and BCVA worse than 20/100 in the better eye.
"Such findings suggest that BCVA score may not fully reflect the functional impact of the disease, but because of the small sample size in this analysis, these considerations should be interpreted with caution, the authors wrote.
The small sample size was mentioned by the authors as a limitation. However, they hope that this "hypothesis-generating" study will be a first step towards a better understanding of the impact of GA on daily life, possibly leading to more targeted strategies "that focus on patient welfare beyond symptomatic management of the disease". While a lot has been published on the impact of advanced AMD on daily living, the specific problems related to GA as a distinct condition are not well documented, and may be underestimated when BCVA is not yet affected, the authors noted.
They also confirmed through this study the validity of ethnographic methods, as they provide "a rich and more layered qualitative insight into patients' lives."
References: Sivaprasad S, Tschosik EA, Guymer RH, Kapre A, Suñer IJ, Joussen AM, Lanzetta P, Ferrara D. Living with Geographic Atrophy: An Ethnographic Study. Ophthalmol Ther. 2019 Mar;8(1):115-124. doi: 10.1007/s40123-019-0160-3.