Durability and safety of new treatments for nAMD Finding new solutions to relieve patient's burden and improve safety and efficacy of anti-VEGF therapies is engaging the international scientific community in a constant effort. 
Patients suffering from neovascular age-related macular degeneration (nAMD) need lifelong treatment with frequent injections to protect their vision Frequent injections and visits to the hospital are a heavy burden for the patients and their caregivers, with a potentially negative impact on compliance as well as quality of life.
New drugs are now on the market alongside the mainstream anti-VEGFs aflibercept, ranibizumab and bevacizumab. Approved by FDA in 2019 and EMA in 2020 for nAMD and DME, brolucizumab (Beovu,Novartis) was associated with major safety issues, with cases of vasculitis being reported both in the trials and in clinical practice.
The recently FDA and EMA-approved faricimab (Vabysmo, Genentech-Roche) is showing promising results, with treatment intervals extended to 16 weeks in several studies. 
The ranibizumab port delivery system (PDS) developed by Genentech was recalled from the market due to septum dislodgement cases but the development of more efficient PDS is still ongoing.
Last but not least, following the PHOTON and PULSAR trials, the novel aflibercept 8mg for nAMD and DME, respectively, was accepted in February for FDA priority review. In the trials, aflibercept 8 mg administered every 12 weeks and every 16 weeks was compared to Eylea 2 mg dosed every 8 weeks, demonstrating longer duration and improved drying of the retina with a similar safety profile , and a significant positive impact on patients and caregivers.
In this 'Experts Arena', international thought leaders are sharing personal opinions on how these recent developments are changing their everyday clinical practice.
Paolo Lanzetta, MD
Professor and Chair of the Department of Ophthalmology, University of Udine and Scientific Director of the European Institute of Ocular Microsurgery (IEMO), Udine, Italy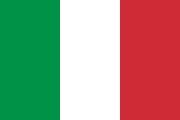 Anat Loewenstein, MD, MHA
Professor of Ophthalmology and Deputy Dean, Medical School, Sackler Faculty of Medicine, Tel Aviv University, and Chairman of the Department of Ophthalmology, Tel Aviv Sourasky Medical Center (TASMC, Tel Aviv, Israel)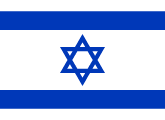 Timothy Y.Y. Lai, MD, FRCS, FRCOphth
Honorary Clinical Associate Professor, Department of Ophthalmology and Visual Sciences, The Chinese University of Hong Kong, Hong Kong

Gemmy Cheung, MD, FRCOphth
Associate Professor and Senior Consultant at the Singapore National Eye Center

Arshad Khanani MD, MA
Managing Partner and Director of Clinical Research and Fellowship of Sierra Eye Associates, Reno, Nevada (USA) and Clinical Associate Professor at University of Nevada, Reno (USA)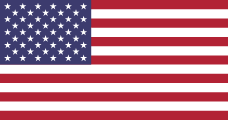 Mali Okada, MD
Vitreoretinal Surgeon at The Royal Victorian Eye and Ear Hospital in Melbourne, Australia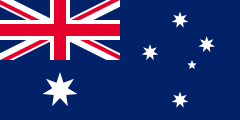 Jean-François Korobelnik, MD, PhD
Professor of Ophthalmology at the University Hospital of Bordeaux, France